How tall will yours grow?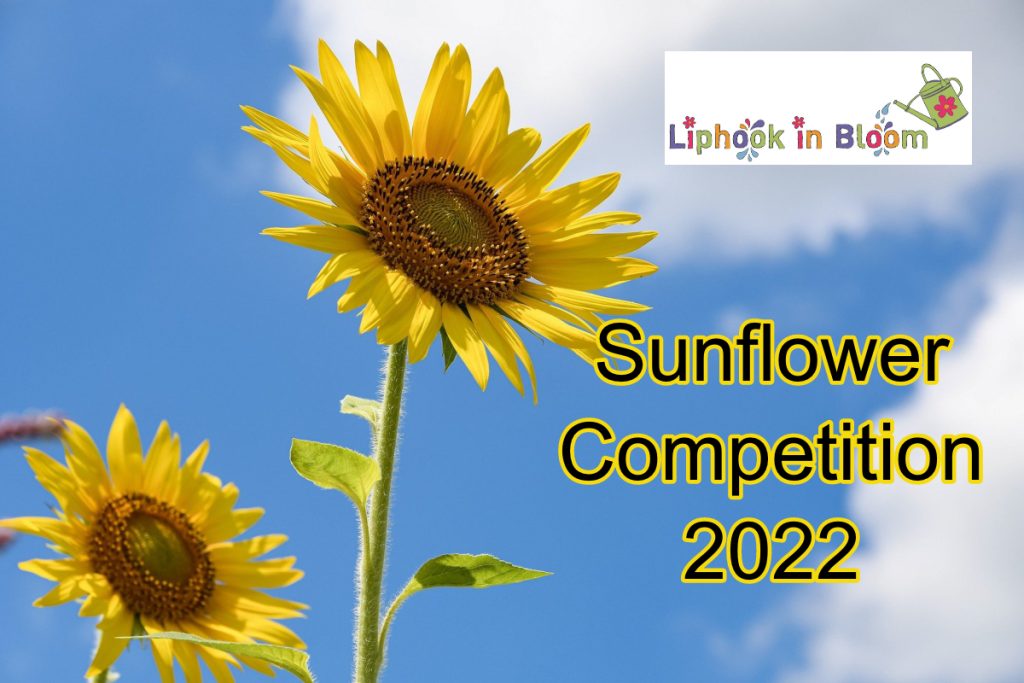 Liphook in Bloom is 25 years old this year and we are organising various activities to celebrate. We would love everyone to grow a sunflower in their garden. Liphook in Bloom has found a sponsor who will donate £20 per foot for the tallest sunflower to a Ukraine charity in the name of the winner. You can grow your own sunflower from seed or we will have some seedlings available at our working days or we will be at the Platinum Jubilee Picnic on the Millennium Green on Thursday 2nd June between 10am and 4pm. Please email a photo and height of your sunflower to liphookinbloom@gmail.com or post them on our Facebook page. Send us all your photos, as we would love to celebrate the sunflower with the most blooms, the smallest sunflower, the funniest sunflower, the most unusual. The sunflower competition closes on 31st August and Liphook in Bloom "adjudicators" will be round to measure the tallest ones on Thursday 1st or Friday 2nd September 2022.
Please join in – it will be so much fun."
————————————————————————————————————————————————————-
HINTS & TIPS ON HOW TO GROW SUNFLOWERS
Sow sunflower seeds into individual pots of peat-free, multi-purpose compost in April. Sow one seed per 7.5cm pot. Push the seed 1.5cm into the compost and water in. Cover pots with a clear plastic bag and place in a cool but bright place.
As the seedlings grow in size, transplant them to larger plant pots, nourish with plenty of compost and water regularly.
In June, once the last frost has passed and the seedlings are around 30cm tall, they are ready to plant out.
Plant seedlings straight into the ground in a sunny, sheltered position. The back of a border is ideal.
In mid-Spring, Sunflowers can also be sown straight in to the ground where they are going to flower, so make sure the space you are going to sow is weed free.
Rake the soil to a fine tilth (a fine crumbly texture) and make some drills 12mm deep. Leave a 10cm space between each seed.
Place the seed in carefully and cover them up with soil. Don't forget to water the seeds gently. As they grow, if the plants are crowded, then thin them out to about 45cm apart leaving the strongest, tallest plants.
Be careful, as slugs and snails like to eat the new shoots. You may like to protect the seedlings by cutting the top off a plastic bottle and placing it over your seedlings.
As your sunflower begins to grow taller than you, you may need to help support the stem, by placing a cane near the stem and loosely tying the cane to the plant with string.
Watch your sunflower grow and grow and grow.
Annual sunflowers need plenty of water. Feed them with tomato feed just before flowering.
Don't allow plants to dry out as very tall varieties will have a job to recover.
Very tall varieties may need the support of a garden cane – especially when growing in an exposed position.
After flowering, leave the faded flower head intact so the birds can feast on the seeds. Once they have eaten their fill pull out the entire plant and put it on the compost heap.